Francoise Gilot at 101 - Canvas Prints
Regular price
$164.00 CAD
Regular price
Sale price
$164.00 CAD
Unit price
per
Sale
Original Artwork - contact me to enquire
Join the Ade Blakey Art List

Join the Ade Blakey Art List to get discounts on prints, and to be first to know about new releases and exhibitions.

Plus you'll get a sneak preview of what's on the easel and tons of curated art news from right around the world.
Shipping & Returns

Our prints are shipped in strong protective packaging to protect them during transportation.

But if your artwork arrives a little bumped or bruised, we'll do everything we can to quickly rectify the problem. Dont hestitate to get in touch!

Our full shipping and refund polices are available here and here.
Limited Edition Prints

Limited edition prints hand-signed and numbered by Ade Blakey may be available for certain artworks.

Please use the Contact page to enquire.

Please note that the print advertised on this page is not from a limited edition.
Original Art Works - Enquire

Please use the Contact page to enquire about the availability, prices and shipping of original canvases. Originals are not generally sold online.
Gallery and Licensing Enquiries

Enquiries from art galleries are very welcome!

Want to use some art for a project or product of your own? We'd love to hear from you. Our artworks must not be used without a license.

Contact us here to make enquiries.
© Artwork copyright Adrian Blakey 2022

All art on this site is the original copyright work of Adrian Blakey and MUST NOT be used or copied without written permission.

Copyright also applies to photos, artwork descriptions and all images of artworks accessible on this website. 
An accomplished modern artist in her own right, Francoise Gilot met and fell in love with Picasso when she was 21 and he was 40 years her senior.

They met in Paris during the German occupation and had a ten year relationship during which they had two children together.

Now as she nears 101, she is 40 years older than he was then. I've painted her in a reflective mood looking into the distance featuring a ghostly mask of Picasso.

Reading into their life together, it appears to have been based on many inequalities. Francoise seemed to suffer a kind of fatal attraction for the painter, which I've tried to capture as a gravitational force literally ripping out one of her eyes and eyelashes. I've painted him with a hard uncompromising stare and a scorpion's body.

Whilst Franco banned divorce, Picasso could have taken steps to divorce his first wife Olga Khokhlova, a Russian ballerina shown in the background. On discovering that she would be entitled to half his art he refused to consider it. Olga continued to impose herself into their lives by stalking and even physically attacking the much younger Francoise.

All of these elements inspired and motivated this work.
Share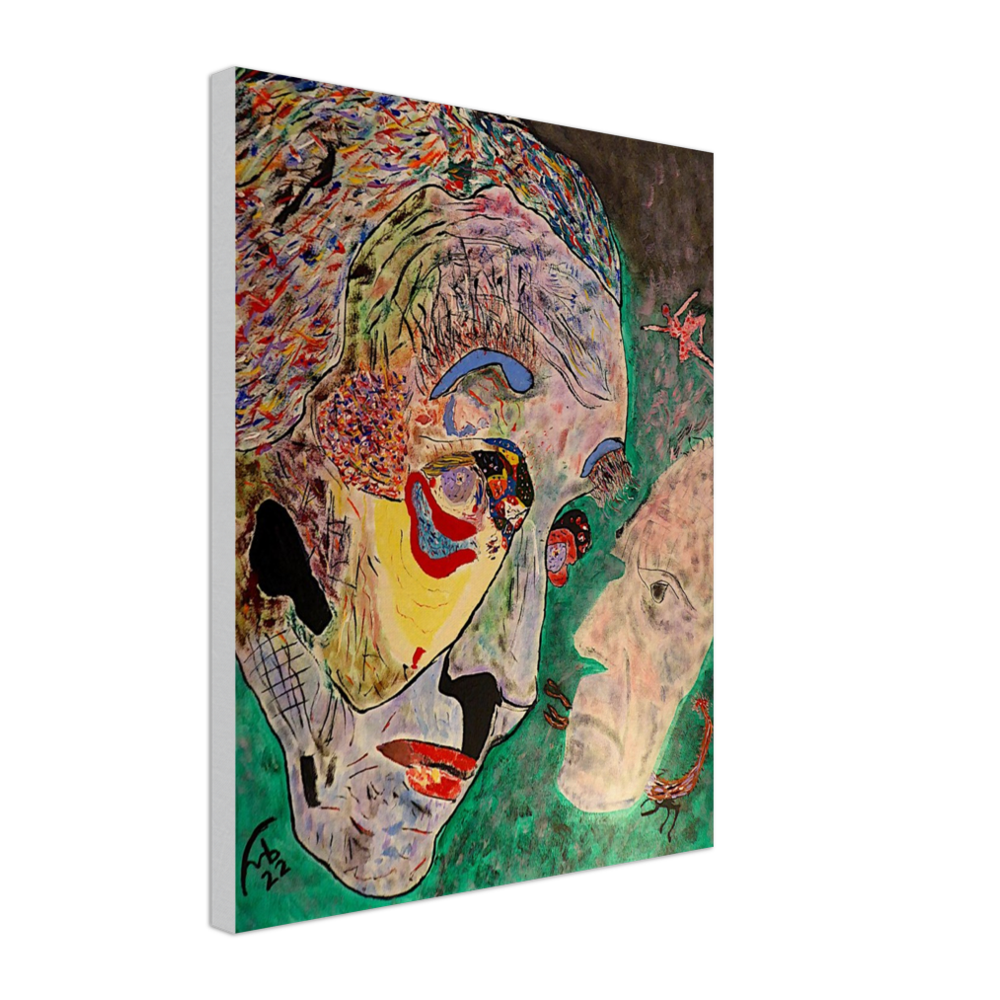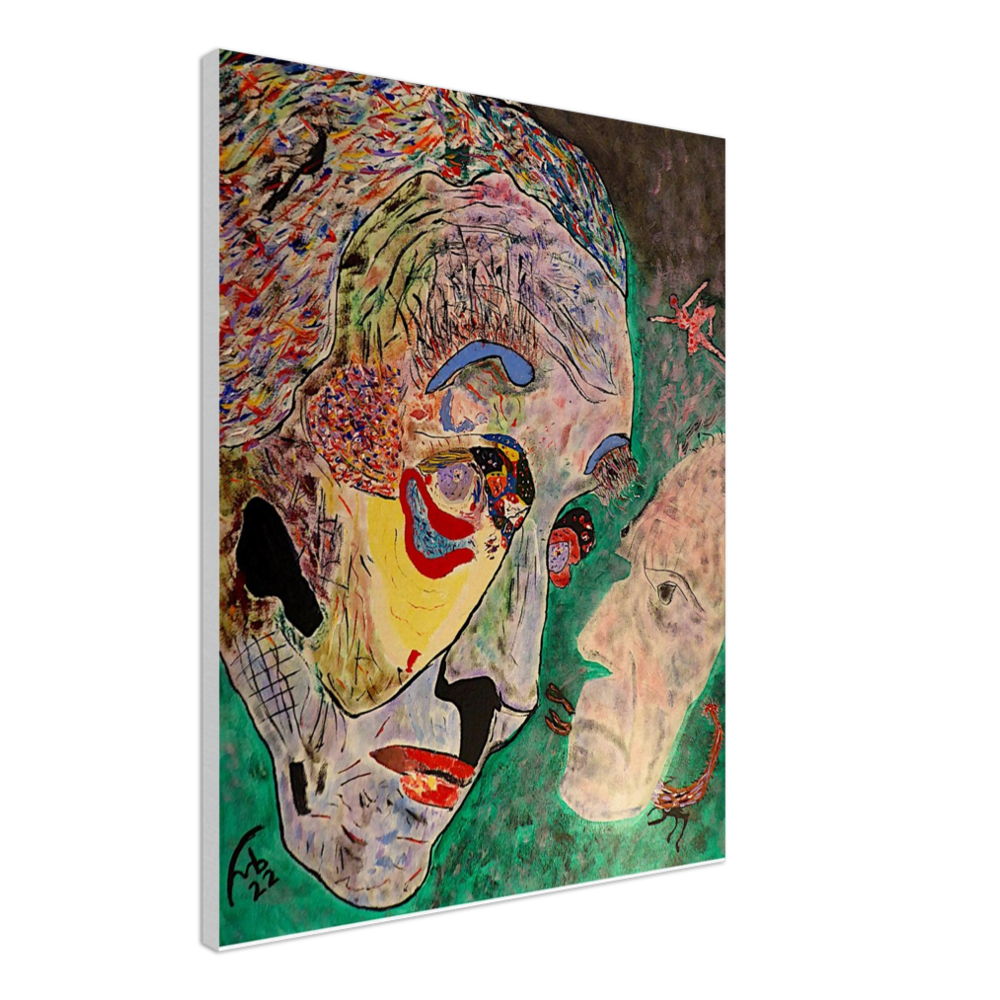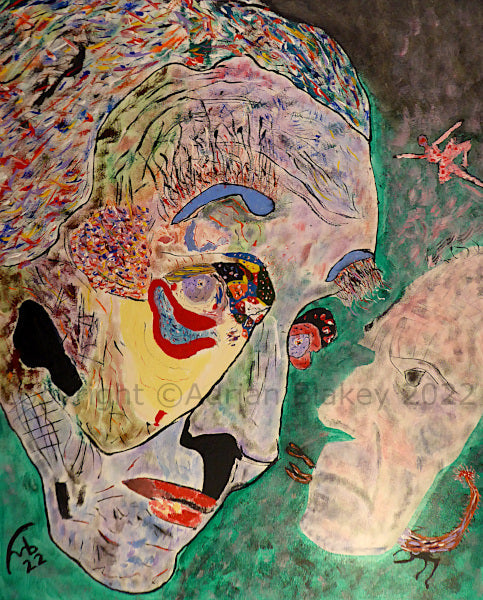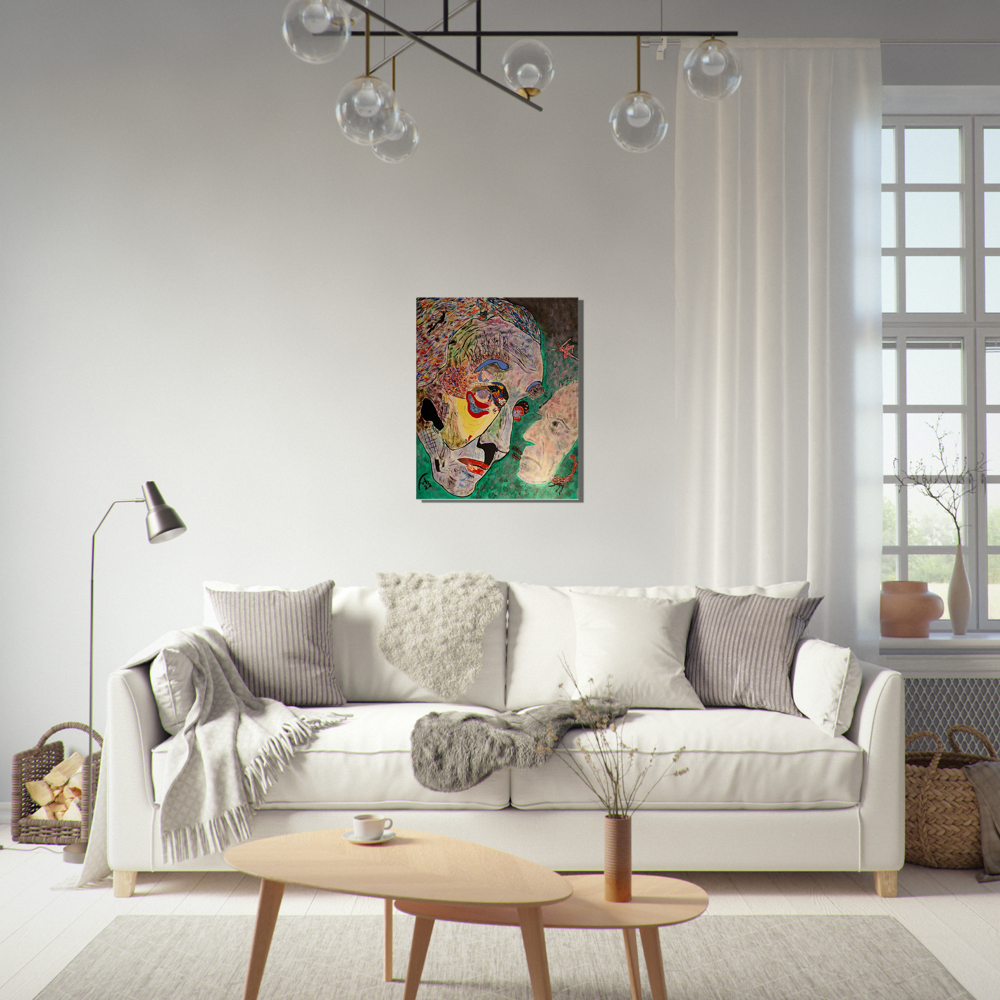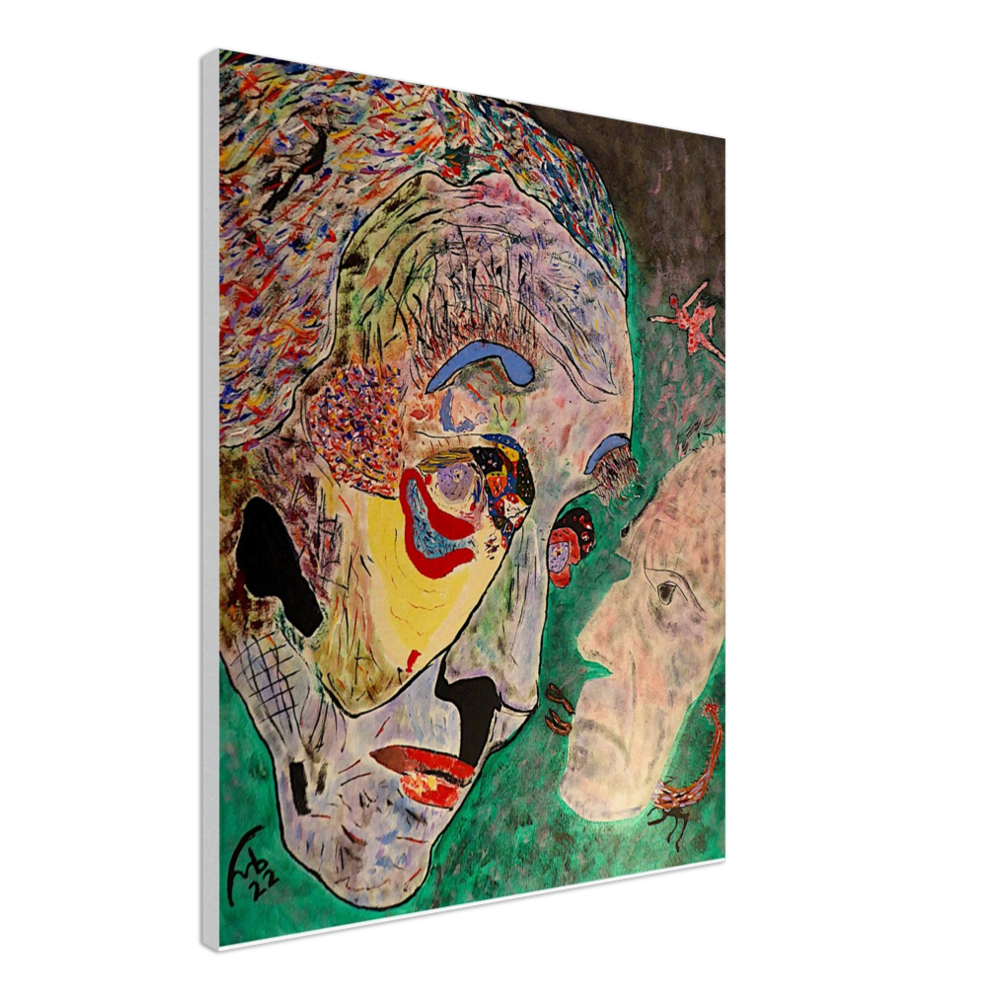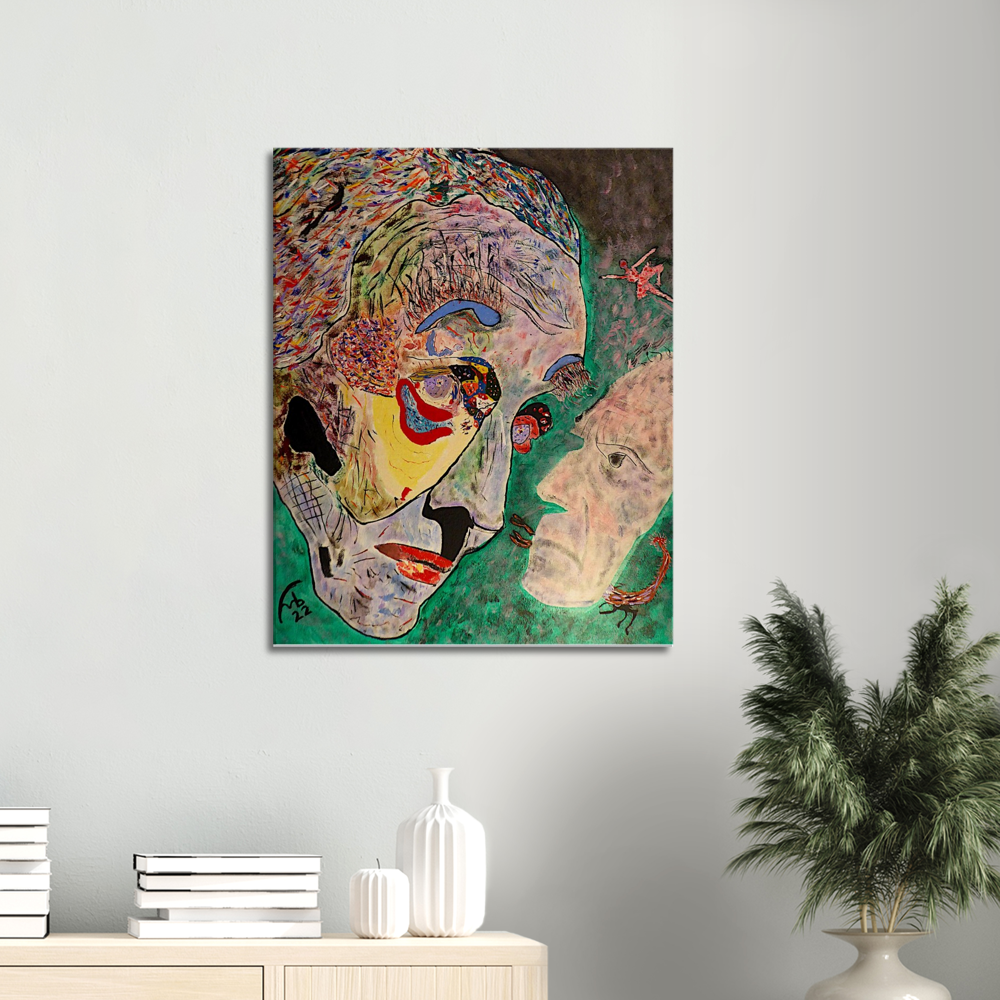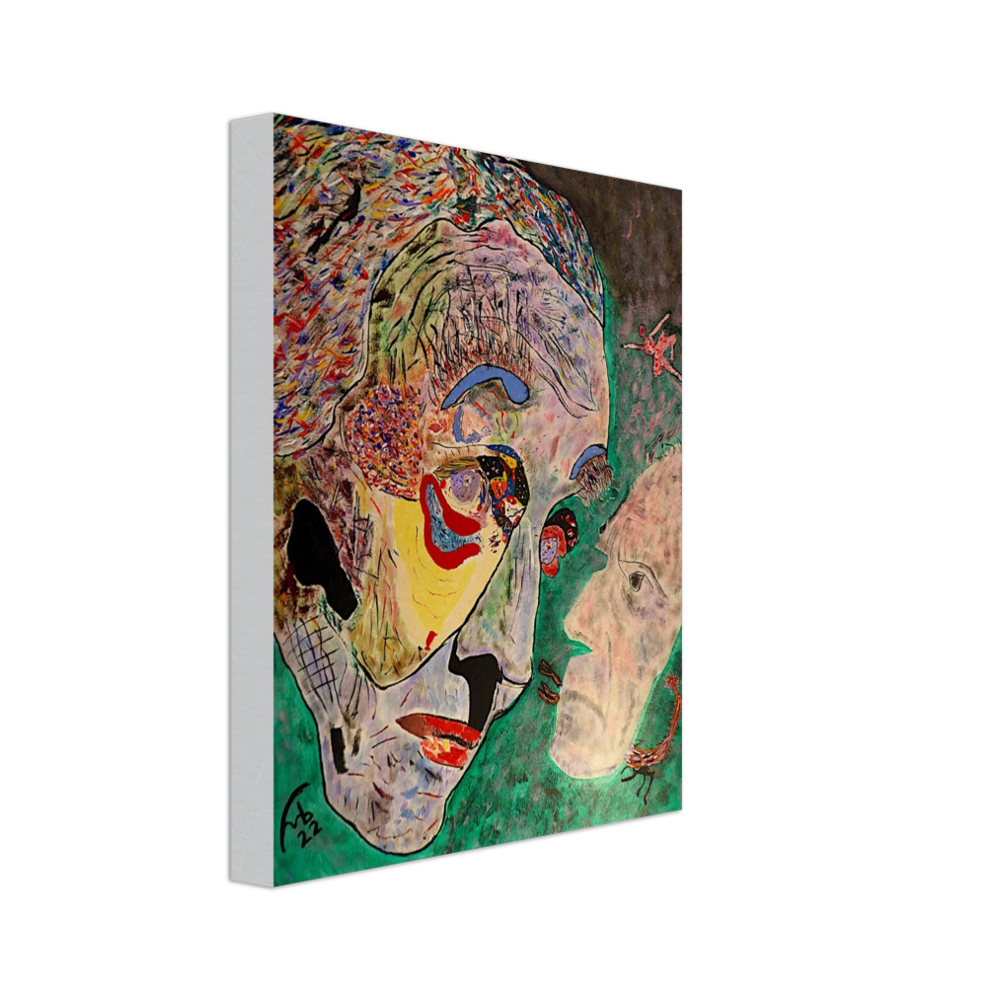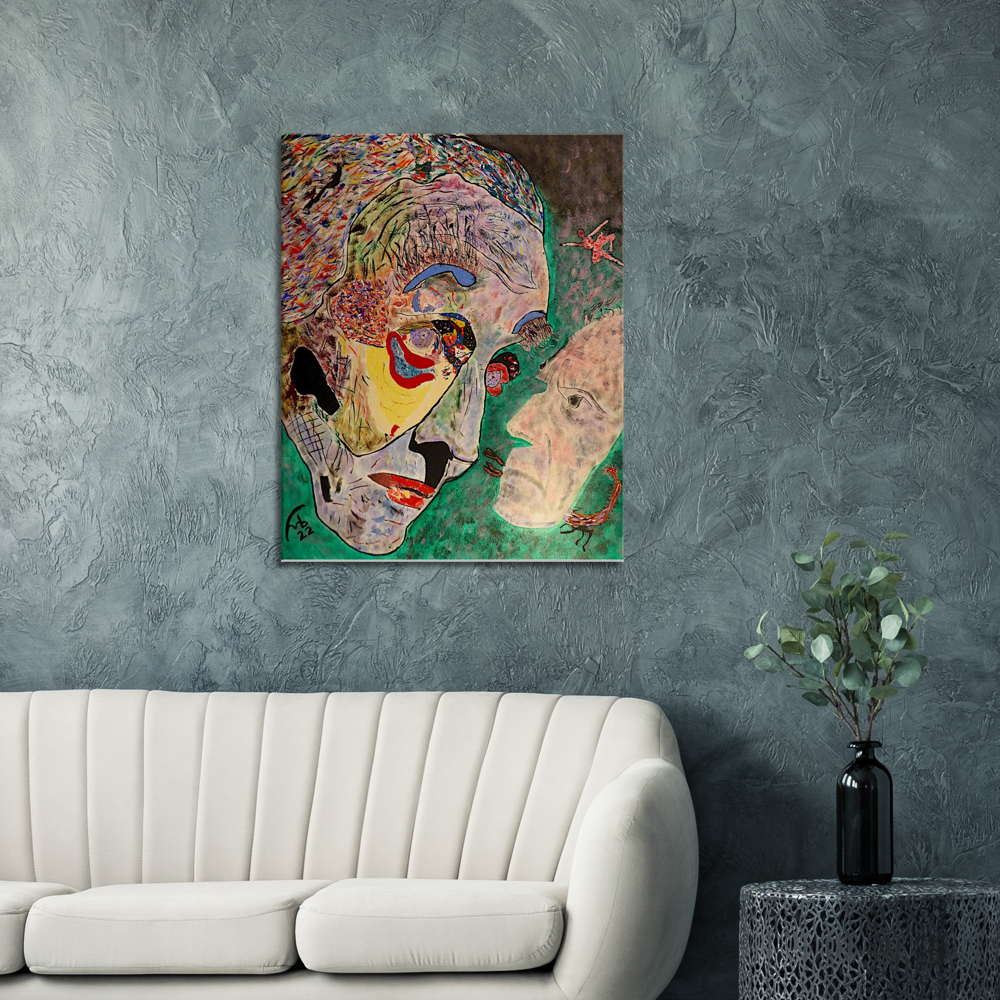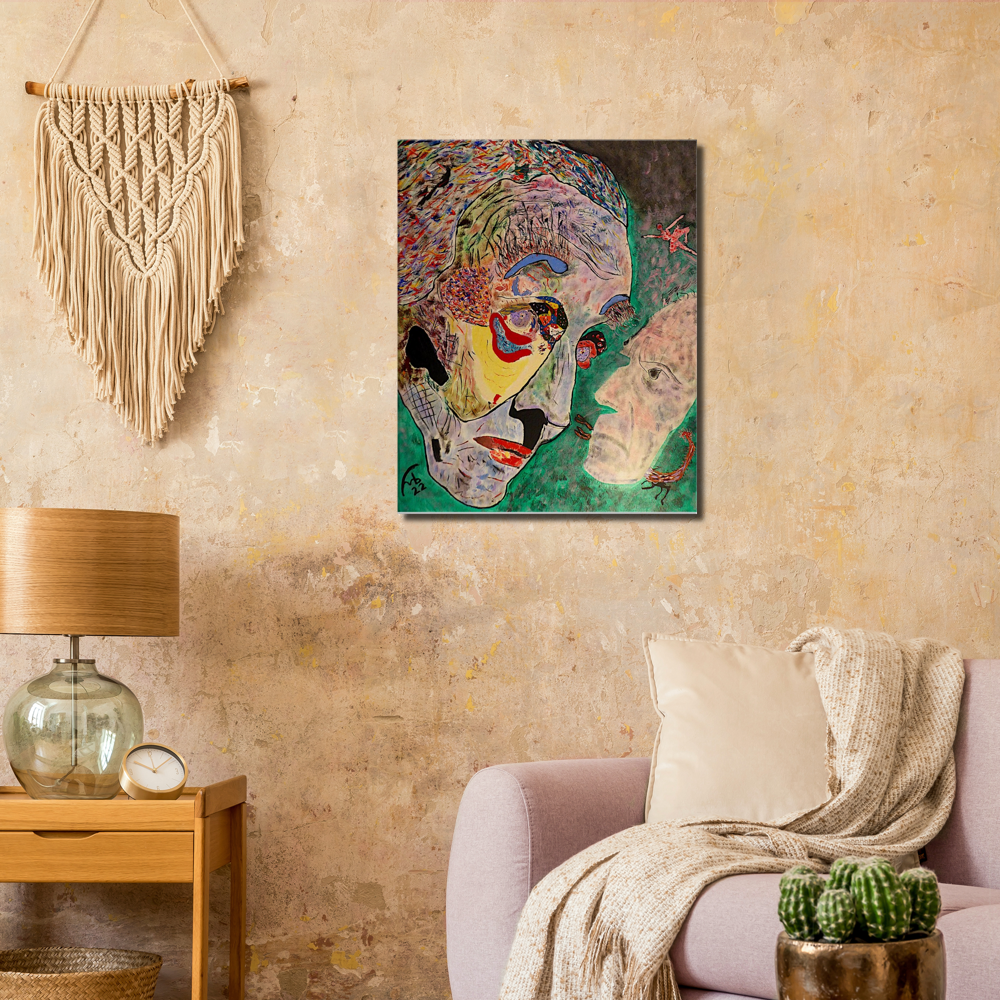 Art that excites. Prints that delight.

Featured art works are available as canvas prints . Offerings change each week so come back often and join the Ade Blakey Art List to stay informed.

Want the original?

Some original art works are offered for sale. We welcome enquiries and would be pleased to provide more information, pricing and shipping information.
This week's featured prints